Police Officer Quality Protection.
If you need the protection of an off duty police officer you have come to the right place. At Safer Now, we protect what matters most to you. We offer a full range of security options to our clients in Central Indiana.
Community/Neighborhood Patrol
We understand that safety and crime prevention are top concerns for property managers and Homeowner's Associations (HOAs). Whether you need an off-duty police officer for a meeting or security patrol, we are here for you.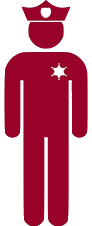 Turn to us for assistance in identifying your security needs and creating a plan that is tailored to your organization. Together, we can come up with the best strategy to protect your property, clients, and employees.
 During our consultation, you may also let us know the number of hours that you need us for security. We are available 24/7 throughout the year to provide our services.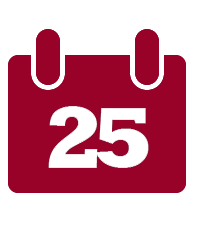 If you have an important event or special occasion, you can rely on us to help you keep things running smoothly. Our experienced security staff can protect you and your guests from potential threat or harm.
Our qualified security personnel will ensure that you and your employees have a safe work environment. We can handle any workplace threat and help you with conflict resolution or employee/HR protection.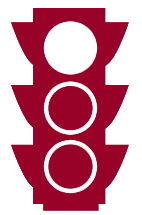 When it comes to controlling traffic for the safety of people during events or in jobsites, you can count on us any time of the day and night. We have a highly competent crew and the necessary security equipment get the job done.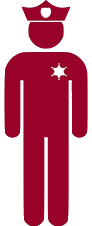 Our off-duty police officers are trained to face any threat that may arise. We can keep you from becoming a target of criminal activity and take immediate action for your protection.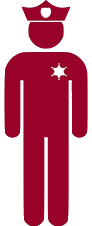 You can also rely on us for personal/dignitary protection. We have the necessary skills and experience to ensure the safety of public officials and high-profile individuals.

Construction Site Security
Keep trespassers off your property and prevent thefts from causing damage. Our security officers will work within your schedule to ensure the safety and privacy of your construction site.
We provide our services to a variety of businesses and industries, including:
Our founder has more than 21 years of experience as a police officer, passionately serving others and ensuring their safety. After more than two decades of working security for other people, he believed that starting his own business is the right step to take and established Safer Now in 2016.
Our team is exceptionally skilled in investigation, crime prevention, problem-solving, and conflict resolution. We do everything we can to prevent security issues from occurring. If ever they arise, you can trust us to address them immediately.
We only employ certified police officers, so you can be confident that we have extremely competent, accomplished, and hardworking individuals on our team. For your added peace of mind, we are fully licensed and bonded in the state of Indiana.
Our strength lies in our security expertise and communication skills. In every job we handle, we always relay what is going on to site managers and property managers. We also go the extra mile to solve whatever security problems they might have.
We treat each project as a unique problem that needs a customized solution. When you choose to work with us, one of our security experts will meet with you at your site to discuss a variety of security options.
For all of your security needs, turn to Safer Now. Call us today to request a quote. We look forward to hearing from you!